The 2017 Craftah Arts & Crafts Directory
Pre-Order Has Started!!

Printed & Published Annual by February
(Our Hot-In-Hands Date Is February 1st Annually)

---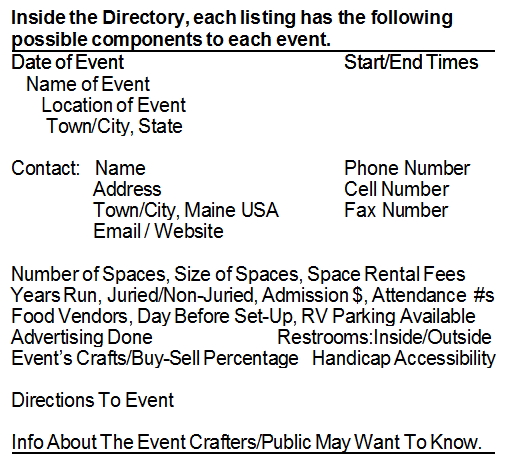 ---
Maine's Arts/Crafts Event Promoters:
There Is No Time Like The Present To Have Your Event Information
Listed For FREE In The Craftah Craft Fair Directory
Updates: April and September - Never To Late To List!!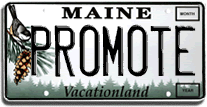 Promoters... Click The Plate Above To Receive The FREE Listing Info Form
---
Artisans/Crafters... Click Here for a Printable

2017

Order Form
Now Accepting Credit Cards Via Phone & Mail Order
(Visa, MasterCard, Amex, Discover)
---
For Those Wishing To Order A 2017 Directory Via PayPal (Credit Card)
Please Consider Using This Paypal Online Services Link...
Click "Buy Now" To Be Transfered To Their System..
Thanks!!
---
Discounts For Those Who Purchased the 2016 Craftah Directory
Please Use This Button Below!!
Please Make Sure You Purchased A 2016 Directory To Receive This Discount.
Thanks!